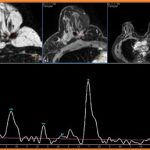 Approved by the FDA in 2011, 3D mammography is technology that allows for multiple images of breast tissue, and recreate it in a 3D image of the breast. Another term for 3D mammography is breast tomosynthesis.
A radiologist will have access to clearer images of the breast, because the 3D captures numerous slices of images within the breast, at various angles. After the images are taken, they form an unobstructed view of a 3D reconstruction of the breast. This makes the process of detecting masses and breast cancer much easier.
The recommended age for women to start getting annual mammograms has changed over the years. But, many medical professionals believe that it should start at 40 to get a good baseline, making it easier to detect abnormalities and breast cancer.
The age isn't the only thing evolving. Many healthcare providers now offer 3D mammography.
To schedule Breast MRI exam please call us at (248) 740-0777.