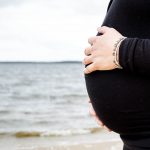 A follow-up MRI scan after a mid-pregnancy ultrasound could help improve diagnosis of a possible fetal brain abnormality, a new British study reports.
Women selected for this study had undergone an ultrasound at 18 to 21 weeks of pregnancy that detected a potential brain abnormality in the fetus.
The extra information provided by the follow-up MRI helped doctors give a more accurate diagnosis and advice, according to the study authors.
The study was published Dec. 14 in The Lancet. [Read more…]