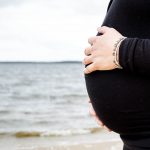 A follow-up MRI scan after a mid-pregnancy ultrasound could help improve diagnosis of a possible fetal brain abnormality, a new British study reports.
Women selected for this study had undergone an ultrasound at 18 to 21 weeks of pregnancy that detected a potential brain abnormality in the fetus.
The extra information provided by the follow-up MRI helped doctors give a more accurate diagnosis and advice, according to the study authors.
The study was published Dec. 14 in The Lancet.
"Adding an MRI scan when a problem is detected provides additional information to support parents making decisions about their pregnancy," said lead author Paul Griffiths. He's a professor of radiology at the University of Sheffield.
"Based on our findings we propose that an MRI scan should be given in any pregnancy where the fetus may have a suspected brain abnormality," Griffiths said in a journal news release.
In this study of 570 women, ultrasound alone provided a correct diagnosis in 68 percent of cases. Meanwhile, the MRI, given within two weeks of the ultrasound, was accurate in 93 percent of cases, according to the study.
MRIs also corrected the initial diagnosis in 25 percent of cases, the researchers said.
The mid-pregnancy ultrasound scan is used to detect major physical problems such as spina bifida, cleft lip, and heart and brain abnormalities in a fetus. If a problem is found, women are referred for more tests.
Brain abnormalities occur in three of every 1,000 pregnancies and sometimes cause miscarriage or stillbirth, according to background information with the study.
"Accurate diagnosis of significant brain abnormalities has important therapeutic implications," Dr. Rod Scott, a professor at the University of Vermont, wrote in an accompanying journal editorial.
"Consequently, it is essential that tools used for prenatal diagnosis are rigorously evaluated," Scott added. This trial strongly supports the view that MRI should be incorporated into clinical practice as soon as possible, he said.
More information
The U.S. Office on Women's Health has more on prenatal tests and care.