At Oakland MRI we perform every Breast MRI adding CAD (Computer Aided Diagnosis) and 3D imaging for unsurpassed accuracy in diagnosis.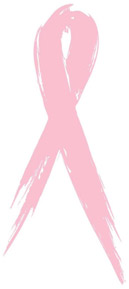 How do I know if I'm a candidate for 3D Breast MRI?
Women today have a choice when it comes to their breast screening. Mammography can be uncomfortable and subjects the patient to radiation. By choosing to have a 3D Breast MRI you will receive a higher degree of diagnostic accuracy without radiation or pain.
According to the American Cancer Society Guidelines, you may be a candidate for 3D Breast MRI (covered by most insurance policies), or annual breast MRI if:
You have a strong family history of breast and/or ovarian cancer
You are a likely or known carrier of the BRCA, or BRCA2 mutation (a breast and ovarian cancer gene mutation), or are a first-degree relative of a carrier
You have undergone radiation to the chest between the ages of 10 and 30
You have a first-degree relative with certain conditions that put you at risk for developing breast cancer
Indications for 3D Breast MRI with CAD
While all states vary, the following are a few diagnoses that are generally considered medically necessary nationwide for Breast MRI
Breast atrophy
Other abnormal mammogram
Aside from non-melanoma skin cancer, breast cancer is the most common cancer among women in the United States. More than 1 in 4 cancers in women (about 28%) are breast cancer.
3D Breast MRI Exam
Better images mean better results. 3D Breast MRI offers an extremely sensitive image to help resolve the unknown or inconclusive result from a mammography or ultrasound. MRI breast images are then processed by Dyna Cad which is a computer- aided software designed to further help the radiologist's interpretation.
Oakland MRI is among the first centers in Michigan to integrate 3D Breast MRI with CAD and 3D.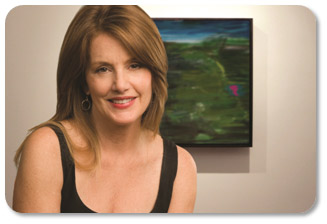 You may be wondering…
What is MRI?
Magnetic Resonance Imaging (MRI) uses a strong magnetic field to create detailed images of internal organs, bones and other structures within the body. These images can help physicians diagnose and treat medical conditions more effectively and precisely. MRI is painless, non-invasive and does not use radiation.
Why would my physician use MRI to look for cancer?
Mammogram, ultrasound and clinical breast exams do not always provide all the information your physician needs. In that case, breast MRI may be recommended. In some situations, such as in women under the age of 40 with a higher risk of breast cancer, breast MRI might be used in screenings to detect breast cancer.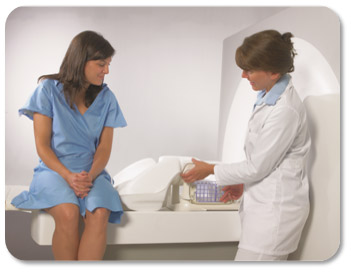 How is the MRI procedure performed?
Before your MRI exam, you will lay face-down on a table, with your breasts hanging into cushioned openings in the table. The openings are surrounded by a device called a coil, which enables the MRI scanner to create the images.
When you're comfortable, the technologists will leave the room while the MRI exam is performed, but will communicate with you by microphone.
You may hear knocking or other sounds during your exam. This is a normal part of the operation during the scan.
To schedule Breast MRI exam please call us at (248) 740-0777.

DynaCAD  / Complete Solution for Breast MRI

Help increase confidence, productivity and accuracy with a complete solution, built around you.
DynaCAD is just one element of the "Complete Solution" approach Invivo applies to breast MRI. Invivo also offers a wide variety of imaging coils, breast  immobilization/biopsy systems and a full line of MRI-compatible interventional instruments. Coupled with our talented team of engineers, applications specialists and technical support, the Invivo "Complete Solution" for breast MRI provides a single partner for imaging, analysis and interventional needs.
Invivo offers a continuum of DynaCAD products tailored to enhance your imaging workflow and practice including DynaCAD Express, DynaCAD Enterprise SP and DynaCAD Enterprise XP.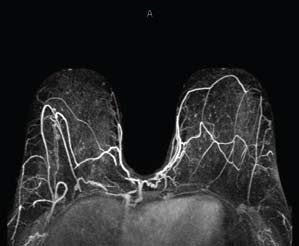 Increased Diagnostic Confidence
Automatic generation of subtracted, multi-planar reformatted (MPRs) and dynamic maximum intensity projection (MIP) images
3D image registration for correction of patient motion artifacts
QuickClick Segmentation standard with most DynaCAD systems
Integrated utility for creation of DynaCAD CDs and DVDs with built-in image viewer
ONCAD is the first, fully-automated morphological analysis system designed to detect suspicious lesions as part of a second check during review of MRI.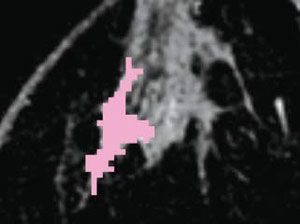 What is ONCAD?
Detects suspicious lesions based on morphological attributes
Seamlessly integrates results onto a DynaCAD hanging window
Adds confidence with a "second check" of MR images
Optional with most DynaCAD systems
Only ONCAD
Employs shape and texture-based filters to improve specificity
Measures margin sharpness or blooming
Marks a moderate level of suspicion with light pink and high level with dark pink