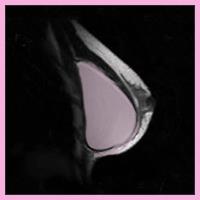 NBC's Nightly News With Brian Williams, NBC's Chief Medical Expert Dr. Nancy Snyderman reviewed a new US Food and Drug Administration (FDA) report in regard to silicone gel-filled breast implants. The report indicated that women should undergo surveillance with a breast MRI 3 years after implantation, and subsequently every 2 years. The FDA has recommended surveillance MRI for silent rupture since 2006, when silicone implants came back on the market for cosmetic augmentation.
According to the American Society of Plastic Surgeons, breast augmentation was the number one cosmetic surgery in the country in 2011 with 307,000 women getting the procedure. This is a 4 percent increase from the previous year and a 45 percent increase from 2000.
Studies of saline breast implants and silicone gel breast implants conducted by implant manufacturers have shown that within the first three years, approximately three out of four reconstruction (breast cancer) patients and almost half of first-time augmentation patients experienced at least one local complication – such as pain, infection, hardening, or the need for additional surgery.
For example, among reconstruction patients:
46% of women with silicone gel implants and 21% with saline implants underwent at least one re-operation within three years;
25% of silicone patients and 8% of saline patients had implants removed; and
6% of silicone patients and 16% of saline patients experienced breast pain.
90% of breast implants rupture within 20 years
As the proverb goes, better safe than sorry.